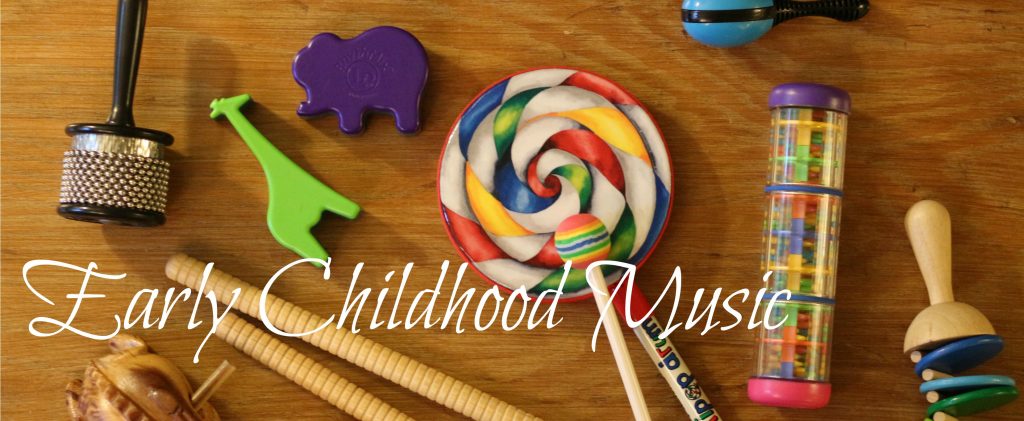 Focus on Early Intervention
Children learn the most from ages 0-5 therefore it crucial to focus on child development. This is the time to introduce lots of opportunities to experience new things. Whether your child is typically developing or at risk for some learning disabilities or delays, music is a great way to introduce new things, get the brain connections happening and encourage development in a fun way! Would you like your child to be introduced to other languages – music is a great way for children to be introduced to another language! Does your child have a speech delay – encouraging speech through sining and using music to tap into the brain makes this even easier!
How Does Music Make a Difference with Young Children?
Music stimulates all of the senses and involves the child at many levels. This "multi- modal approach" facilitates many developmental skills.
Quality learning and maximum participation occur when children are permitted to experience the joy of play. The medium of music therapy allows this play to occur naturally and frequently.
Music is highly motivating, yet it can also have a calming and relaxing effect. Enjoyable music activities are designed to be success-oriented and make children feel better about themselves.
Music therapy can help a child manage pain and stressful situations.
Music can encourage socialization, self-expression, communication, and motordevelopment.
Because the brain processes music in both hemispheres, music can stimulate cognitivefunctioning and may be used for remediation of some speech/language skills.
(Taken from AMTA fact sheet)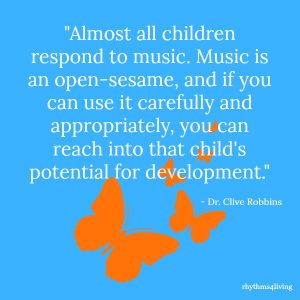 Examples of Music Therapy & Education Sessions for Young Children
    Individual music therapy sessions
    Group music therapy sessions
    Parent-Child music groups
    Music Lessons
    Adaptive Music Lessons (for children with special needs)
    Music enrichment in schools and after-school programs
Read More
Music Therapy Sessions
Music therapy sessions target non-musical goals (social, emotional, physical, communication, academic, etc) and musical goals (learning basics of music ) by using music interventions such as instrument play, singing, listening to music, moving to music, and creative expression. Individual sessions are typically 30, 45, or 60 minutes once a week. Group music therapy sessions offer additional social interaction amongst peers.
Parent – Child Music Groups
Music groups for parent/caregiver and child, geared toward babies and toddlers up to age 3, focus on child development, bonding with parent, and introduces basics of music. A fun time of learning and growing through instrument play, singing, dancing, and participation in music games. Parents and children engage in music activities that promote bonding while addressing skills such as social, emotional, motor, language, communication, and expression.
Music Lessons
Research has shown that partaking in music lessons can help in cognitive development, academic achievement, self-esteem, and discipline. Lessons are tailored to meet the student's needs and may implement non-traditional teaching methods to set the student up for success.
Multicultural: Learning about my world
Music is a great way to learn about different cultures. Through music of various cultures as well as songs created to teach about other cultures, music offers a fun and innovative way to learn about our world.
Music Enrichment
Through music enrichment classes students learn not only the basics of music but they receive the opportunity to practice academic and social skills in a fun and engaging way. Classes typically include singing, dancing, creative movement, instrument playing, and music games.

Music in the Classroom
There are numerous ways to use music in the classroom. You are probably already using music throughout your day! After all the easiest way to teach a new concept or have kids memorize something like their ABCs is through song!
Using instruments:
Read More
Every teacher should have a bag of instruments ready to go during circle time or music! You can even pull out the rhythm sticks during math and tap a beat while chanting those skip counting numbers.
I suggest:
jingle bells (the bracelet ones with velcro are good for kids who have trouble holding onto the bells)
maracas (plastic ones that sound pleasing can be wiped with clorox wipes)
egg shakers
lollipop drum (comes in 3 sizes and kids love them! A great incentive for good behavior!)
bongo drums (gets both hands working)
xylophone (Basic Beat makes one that comes in a green case. Kids love it!!!!)
rhythm sticks
Using ribbons, scarves, masks, and puppets:
Read More
Ribbons (on sticks or just long pieces of ribbon) can be used during dancing. Have kids imitate and work on directions like side-to-side, up-down, round in circles, etc or tempo changes like fast-slow. Also give kids a chance to dance freely and creatively!
Scarves can be bought or check out the remnant section at a fabric store (flowy fabric like chiffon or tafetta). Have the kids imitate movements or freely dance to the rhythm of the music.
Masks can be bought or made and are a great accompaniment to dancing songs like Five Green Frogs or Animal Action. Also check out Camielle Saint-Saens' Carnival of the Animals (Book and CD).
Puppets and stuffed animals are a great addition to learning songs like "Six Little Ducks", "Five Green Frogs", "Old MacDonald", and "Los Elefantes". Throw them on a parachute and have kids watch them bounce during a song!
(See recommended resources for shopping ideas)
Music At Home
As a parent in today's society you find yourself running from here to there, taking care of errands, kids, meals, maybe even working on a career. Finding time to bond with your child may seem impossible but here are a few ideas of how to maximize the time you do spend with them!
Using music to increase communication and interaction between parent and child works so well because kids love music, and well, parents do too!
Read More
Books are great at bedtime, but they're also great at other times too! There are so many great book/cd combinations out there. Curl up together with a book, play the CD, and enjoy a fun mini adventure!
Put on a CD and let loose: JUST DANCE! Grab some ribbons or scarves, maybe some jingle bells or egg shakers, and SHAKE IT! You'll be suprised how much fun you're having with your kids, how much they love it, and later you'll realize you just burned a few calories! The best thing is there is no wrong way so just have fun!
Videos: I don't advocate the use of videos too often but there are times when you have to get that phone call made or chore done. There are many wonderful educational videos out there! Look for ones that feature different types of music and cultures, use live pictures of people and animals, or exhibit exotic animals and places. If you can sit and work on your stuff while watching the video with your child, you can comment on what your watching and express your enjoyment. (Baby Einstein, Disney Nature) (Screen time not recommended under age 2)
Recommended Songs and Books
ABCs and Counting Songs:
Five Green and Speckled Frogs
Six Little Ducks
ABCs
BINGO
Ten Little Drummer Kids (Tune of Ten Little Indians)
Singable Books/Book and CD:
You can find many beautiful books which come with CDs of the book being sung. My favorite book and CD publisher is Barefoot Books. They offer beautifully illustrated books with catchy tunes. Each book comes with a cd of the song with and without the words and many offer a video option as well. There are several books in Spanish too. Iza Trapani offers many beautifully illustrated singable books of well known songs.
Read More
Portside Pirates (Barefootbooks.com)
Animal Boogie (Barefootbooks.com)
Walking Through The Jungle (Barefootbooks.com)
Driving My Tractor (Barefootbooks.com)
We All Go Traveling By (Barefootbooks.com)
Over the Rainbow (Judy Collins)
When You Wish Upon A Star
The Marvelous Toy
The Story of My Feelings (Laurie Berkner)
Its A Small World
Down By The Bay
Dreamland: A Lullaby (Mary Chapin Carpenter)
Gobble It Up: A fun song about eating
Let There Be Peace On Earth
Man Gave Names To All The Animals (Bob Dylan)
Outside Today
Sweet Dreams (Jewel)
That's What I'd Do (Jewel)
Books which can be Sung:
What A Wonderful World
Ten Little Monkeys
Five Little Ducks
Five Green Frogs
Brown Bear, Brown Bear
I've Been Working on the Railroad
Baby Beluga
Iza Trapani Books:
Beautifully illustrated books with added verses to familiar songs.
Itsy Bitsy Spider
Twinkle, Twinkle (also in Spanish: Brilla, Brilla Linda Estrella)
I'm A Little Teapot
How Much Is That Doggie In The Window
Row, Row, Row Your Boat
Baa, Baa, Black Sheep
Mary Had A Little Lamb
Shoo, Fly
Its Raining, Its Pouring
Classic Books with Holes:
There Was An Old Lady
Wheels on the Bus
Old MacDonald
Over in the Meadow
Spanish Resources:
De Colores and Other Latin-American Folk Songs for Children by Jose Luis Orozco – Collection of songs in a beautiful book and CD.
Diez Deditos by Jose Luis Orozco – Collection of songs in a beautiful book and CD.
Brilla Brilla Linda Estrella by Iza Trapani – book
El Loro Tico Tango by Barefoot Books – book and CD
Introduction to Music Reading for Young Children:
Are you wondering how to get your child started in music reading and playing? Have you thought about starting your child in piano lessons or other music lessons? Not sure where to begin? Xylophone Fun is the answer!
I developed a simple curriculum to introduce children to reading music and begin playing familiar songs using simple concepts like color and letter matching. Xylophone Fun teaches kids to play simple patterns and songs on a xylophone and provides a framework for building music reading skills, which can be transferred to the piano.
Watch this short video to learn more.
Interested in viewing all of the Xylophone Fun eBooks available? Check our our eBooks page here.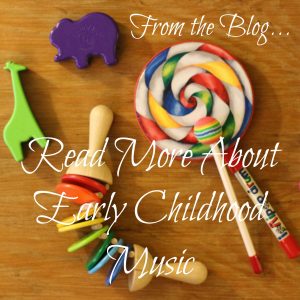 Please Note: Rhythms For Living no longer offers services in South Florida. This website is an online resource for parents, teachers, and therapists as a source of information, education, and resources of ideas, fact sheets, recommended resources, and eBooks. To find a music therapist in your area please refer to cbmt.org or musictherapy.org. 
SaveSave