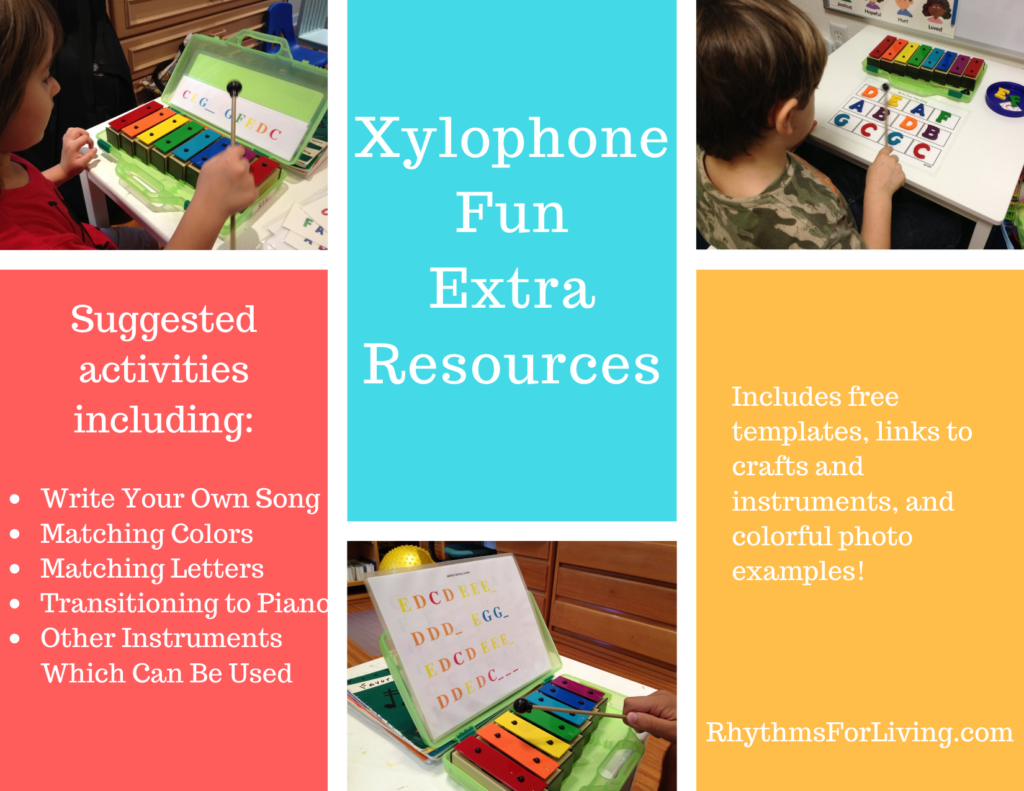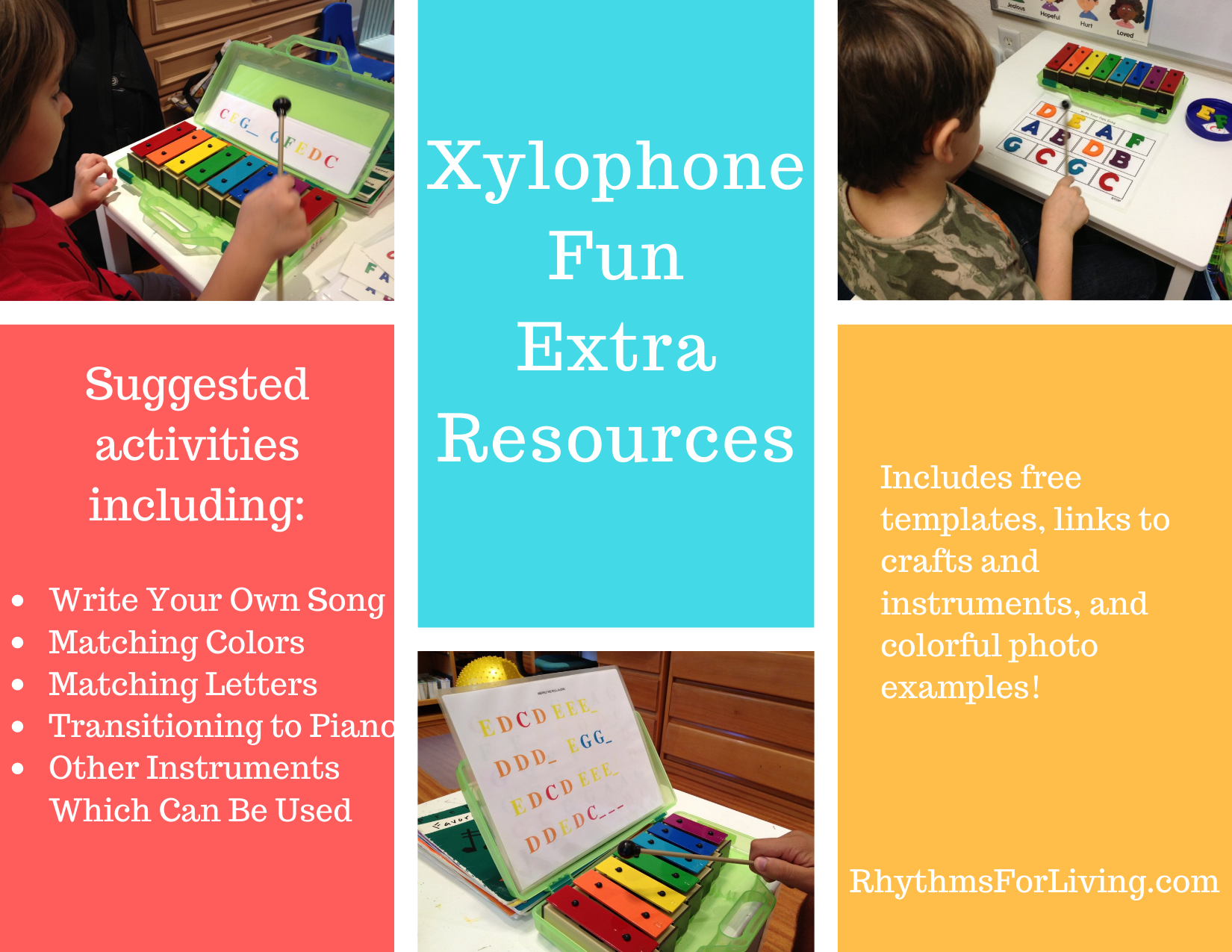 Want to get even more out of our Xylophone Fun Curriculum? Here is a seven page PDF – a FREE DOWNLOAD for you – to accompany your Xylophone Fun Curriculum and help you get even more out of this great resource.
I have included suggestions on how to use the color and letter cards which are included in each eBook. Simply print and laminate the cards and then use them in matching activities.
A template and new manipulative for helping kids write their own song to play on the xylophone is a favorite activity among my kiddos.
Wondering how to take this newly learned music reading skill to other instruments? Learn how to easily transition to piano using the same songs from your eBooks.
I've also included a list of other instruments which will work with the curriculum. I have already posted in great detail which instruments are options here.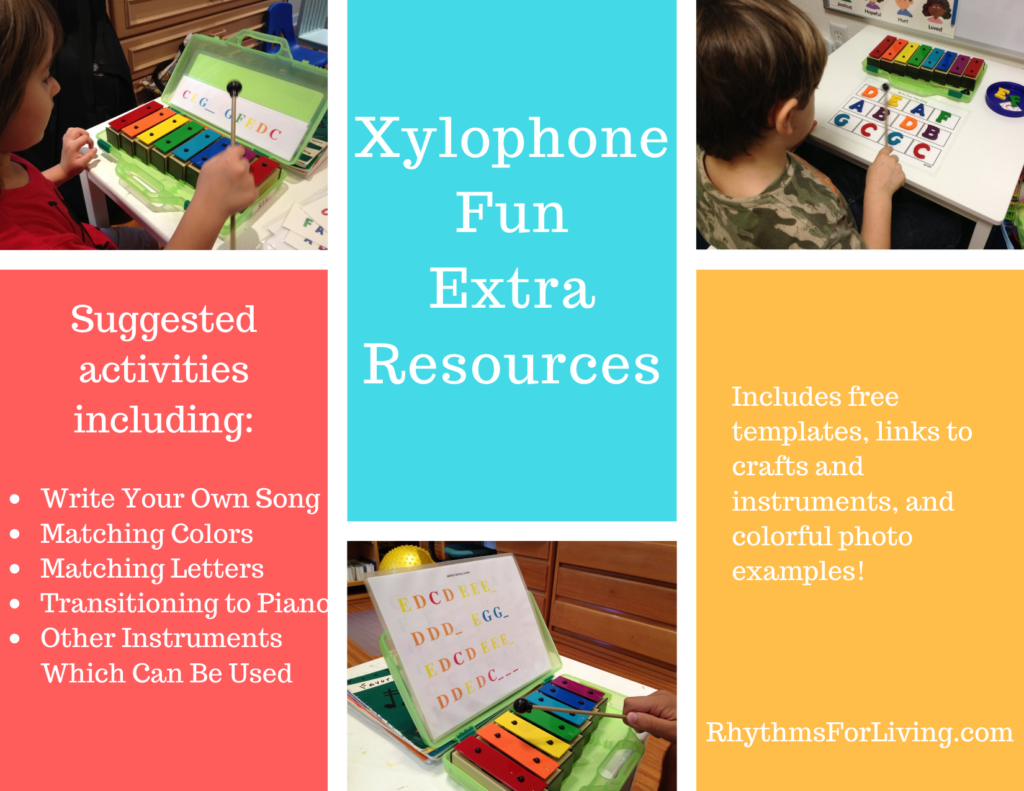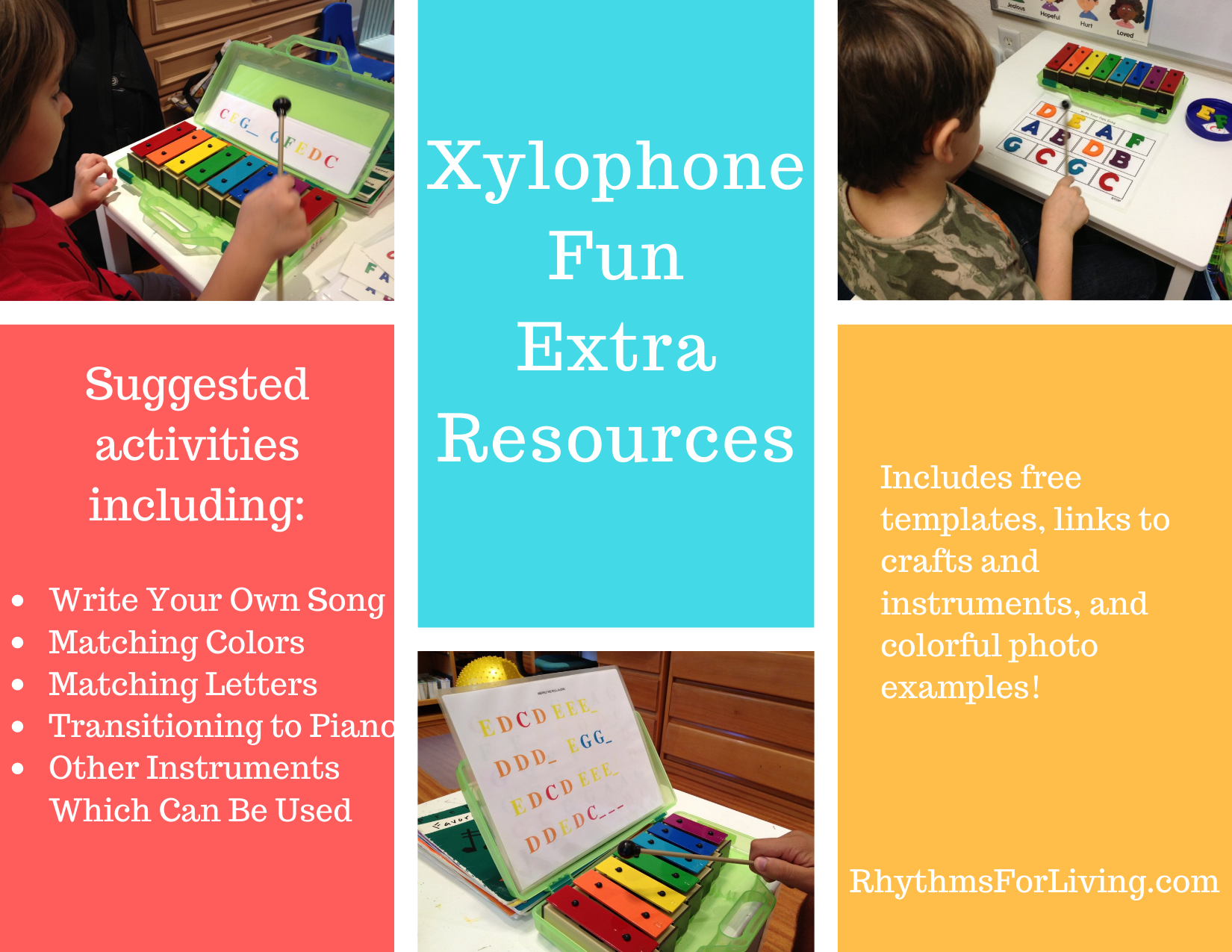 Download this resource pack below and get started today!