A few years back I created A Simple Advent for Preschoolers as a way to help my kids prepare for Christmas. Read the original post here. This year as we prepare for December and the arrival of Christmas, we have started to celebrate and remember the true meaning of Christmas with my handmade Advent Wreath and my Simple Advent for Preschoolers. However, my kids are no longer preschoolers. In fact they are 5 and almost 8. When I pulled out my advent plan and reviewed it I realized it is still perfectly appropriate for my kids now even though they are older. The only adjustments are maybe different crafts and activities, maybe more in depth discussion, or new books (all optional activities).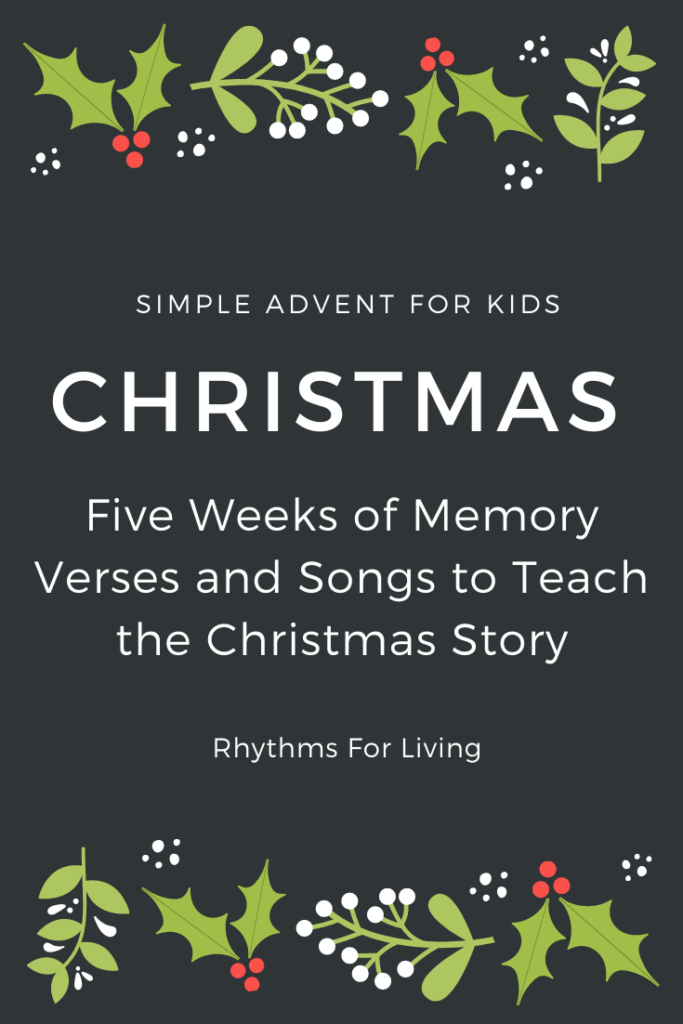 So I thought I would do a quick update and offer this plan again but with a few small adjustments. Instead of gearing this toward only preschoolers, the plan is offered to kids of all ages. You can simply adjust any additional activities to the age and abilities of your kids.
I have also included here the YouTube playlist of songs which can be used along with this plan. I have included songs to sing or listen to. I have included a listening playlist here for each week. Some of the playlists also include a read-aloud book or cartoon that expands the story.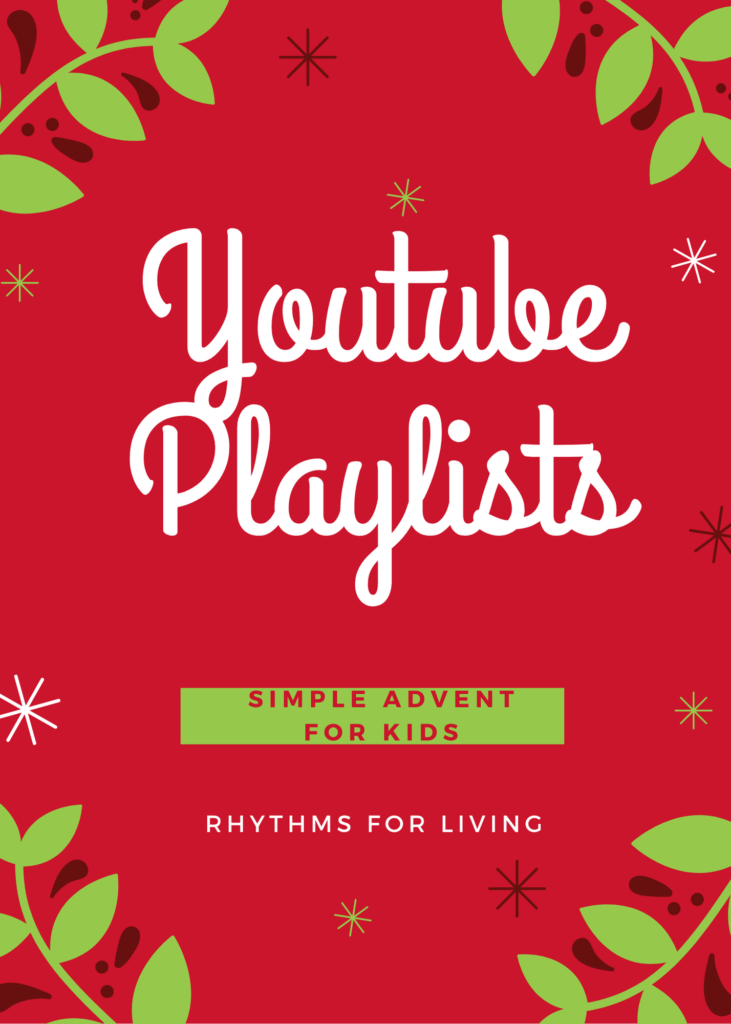 Click on each week below to link to the playlist on Youtube (opens in a new window):
As before this is a FREE RESOURCE for you. I hope you and your kids enjoy it as much as we do!