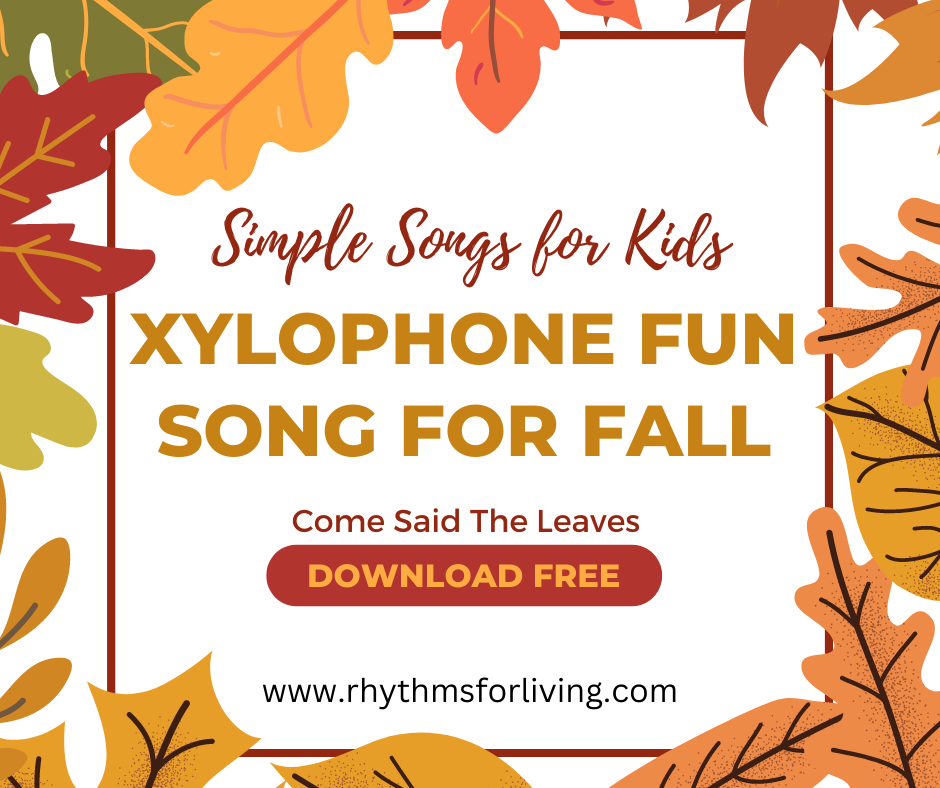 Xylophone Fun Song for Fall
This is a simple yet fun song for fall. This song is a FREE DOWNLOAD to be used with the Xylophone Fun Curriculum. If you already have the curriculum you can grab this freebie and get playing! If you aren't sure what the curriculum is head over to the Xylophone Fun page and grab Volume 1 to get you started!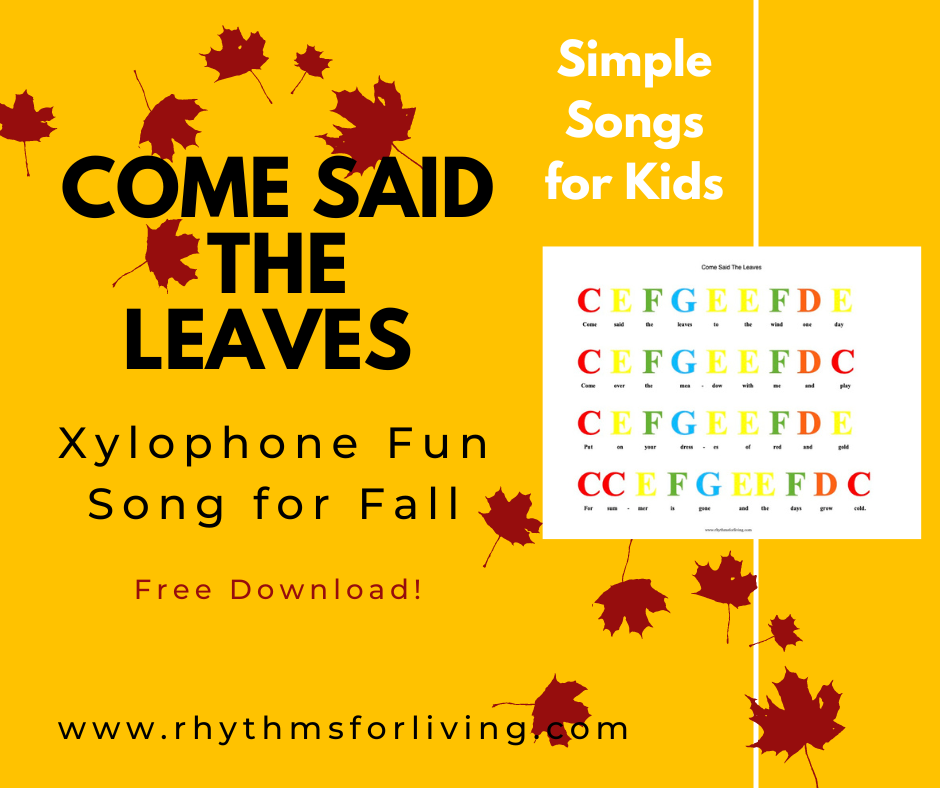 Xylophone Fun Curriculum is a curriculum I created to help young children and children with special needs to easily read music. The curriculum teaches basic music reading and encourages literacy skills as well. Starting with matching colors and then moving to matching letters, reading left to right, and pairing reading with motor skills soon has children playing simple songs that are familiar. As music accesses both sides of the brain, playing these simple songs encourages lots of learning of these different skills in a fun and motivating way. Children will love playing songs they know and be motivated to keep playing. A great way to work with kids one-on-one or in a group is perfect for music education, music therapy, for students, for classes, and homeschool. Kids will love showing off their musical skills to friends and family! Classes will want to perform for fellow students.
Come Said the Leaves is a perfect addition to your curriculum for the Fall Season. Don't forget to also grab the Xylophone Fun Christmas Edition while you are here so you can get some performance songs for the Christmas party or family gathering!
Fall Song
The song is "Come Said the Leaves" based on George Cooper's poem called "Come Little Leaves". See the poem below: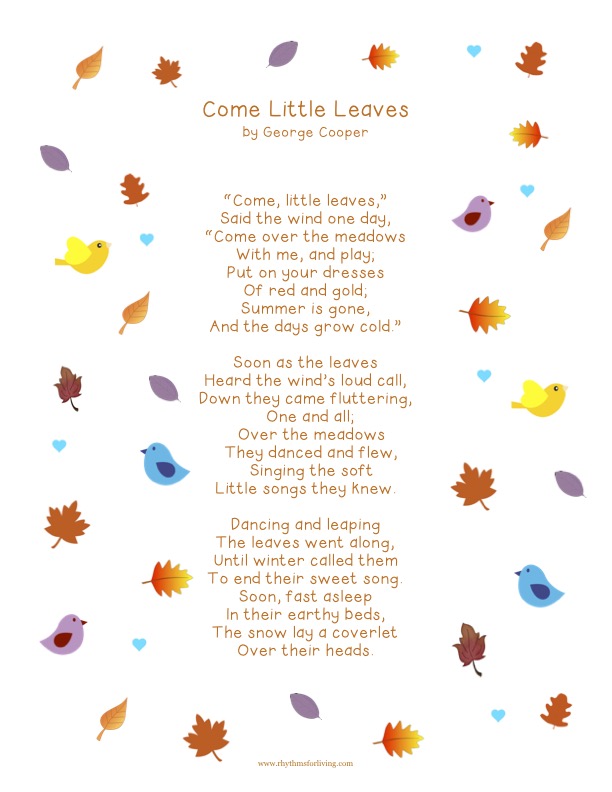 I have a recording of the song being sung so you know how to sing along while you play on the xylophone or bells. (Please take note that in the recording I give recognition to George Elliot rather than George Cooper by accident. Please forgive me!) Click the link to listen: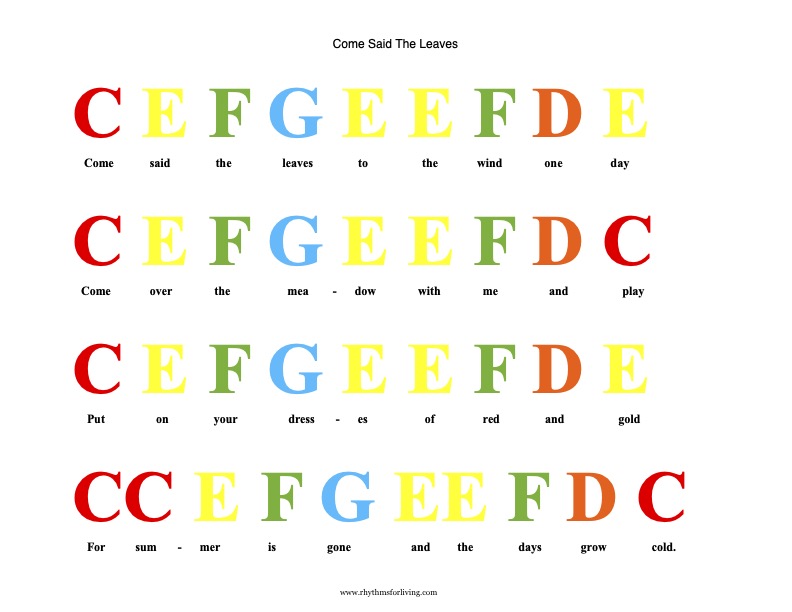 Free Downloads
Download the Xylophone PDF as well as the Poem PDF for free!
Hope you enjoy this fun, fall song and have a blessed season!!