I'm sharing something a little different today. While I haven't shared many deeply personal things on my site, I have mentioned some of the struggles I have experienced like Delayed Postpartum Depression. I have struggled with Major Depressive Disorder since I was 19 and have always worked with a counselor since then. I find counseling to be very helpful and encourage any one who is struggling with anxiety, depression, or any life circumstance that makes living difficult to seek out a professional counselor.
I have learned so much through my years of personal counseling and am grateful for my experiences when I am able to share tools or resources I have learned with others who are struggling. I believe this is one of the reasons God allows us to go through difficult things. When we experience struggles and get through them, especially when we recognize God's help, we are then better able to help others.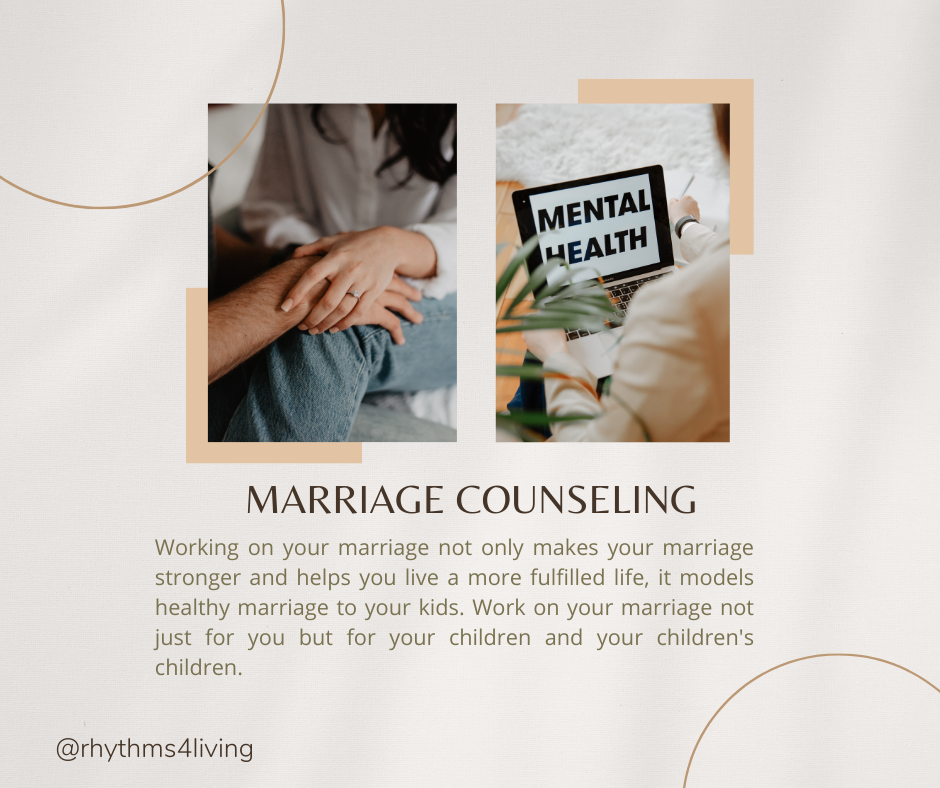 Another area where I have sought counseling is in my marriage. Marriage is such a blessing and an amazing design by God, but it is really, really hard. Two people, broken and carrying baggage, learning to do life together? Add in family history of divorce, addiction, and mental illness and you've got quite challenge in front of you!
My husband and I have worked with several different Christian counselors over our 10 years of marriage, depending on where we have lived. We have both been committed to making our marriage work. We each have been doing the hard work of bettering ourselves and muddling through the baggage, trauma, and personal struggles that we each bear. We do it in our own personal counseling as well as in our marriage counseling. It's hard, but so worth it. I've seen the growth, little by little.
I wanted to share with you today a resource that we have recently found and starting using. It is called "FANOS" and is a daily check-in to use as a couple. Checking in with each other daily builds intimacy. And intimacy builds a strong marriage. Creating a safe space in your relationship, and building (or rebuilding if necessary) trust between the two of you is paramount in a healthy marriage. Often with our busy lives we plow through our days with activities, work, and distractions. We can often feel like ships passing in the night. Some days it feels like my husband and I have not spend a single minute together or said more than two words. (And we work from home together!) But the reality is that in today's world we have to make time for each other. We have to be intentional to slow down and take the time to check-in.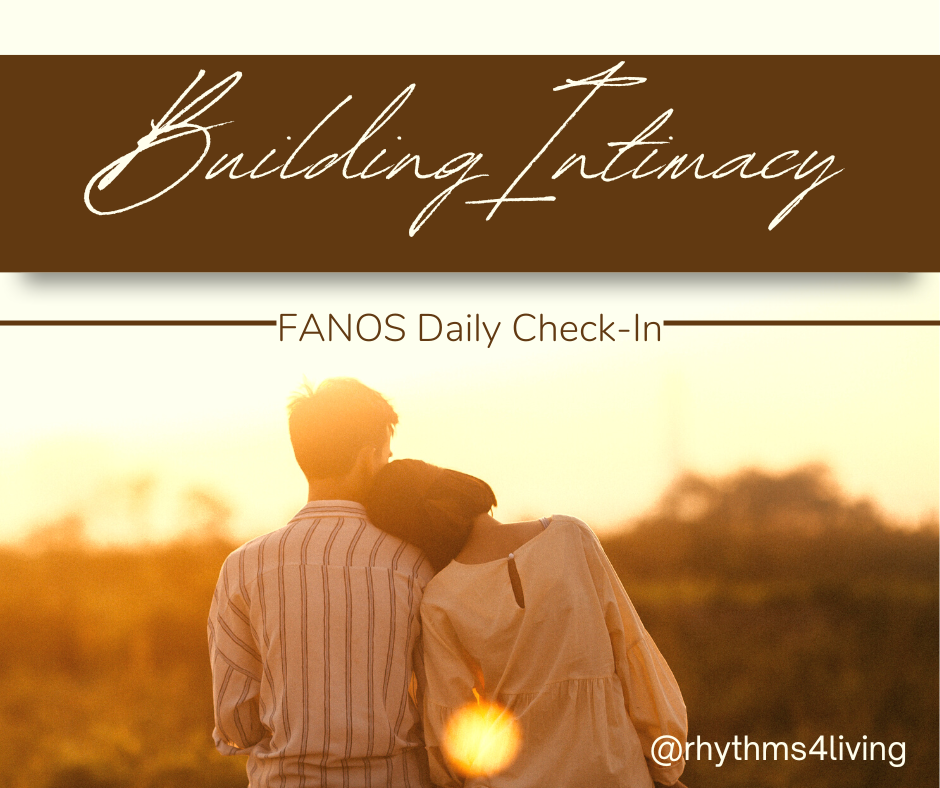 Now not every day is this busy, and of course there is usually the weekends or date nights. In our family we observe Sabbath on Saturdays which allows our family quality time together. Overall we strive for a simpler, slower way of living and most days we do a good job of engaging with one another.
However, it is still important for just the two of us, my husband and I, to stop and sit face to face, and check in on how each other is doing. To better understand what's going on inside our hearts and minds. To create a safe place to share our inner emotions, desires, needs, and longings.
Our marriage counselor gave us this resource of the FANOS Check-In a month or so ago. We have found it very helpful, when we remember to do it. Making a new habit takes time and we are determined to do it daily. We are still a work in progress!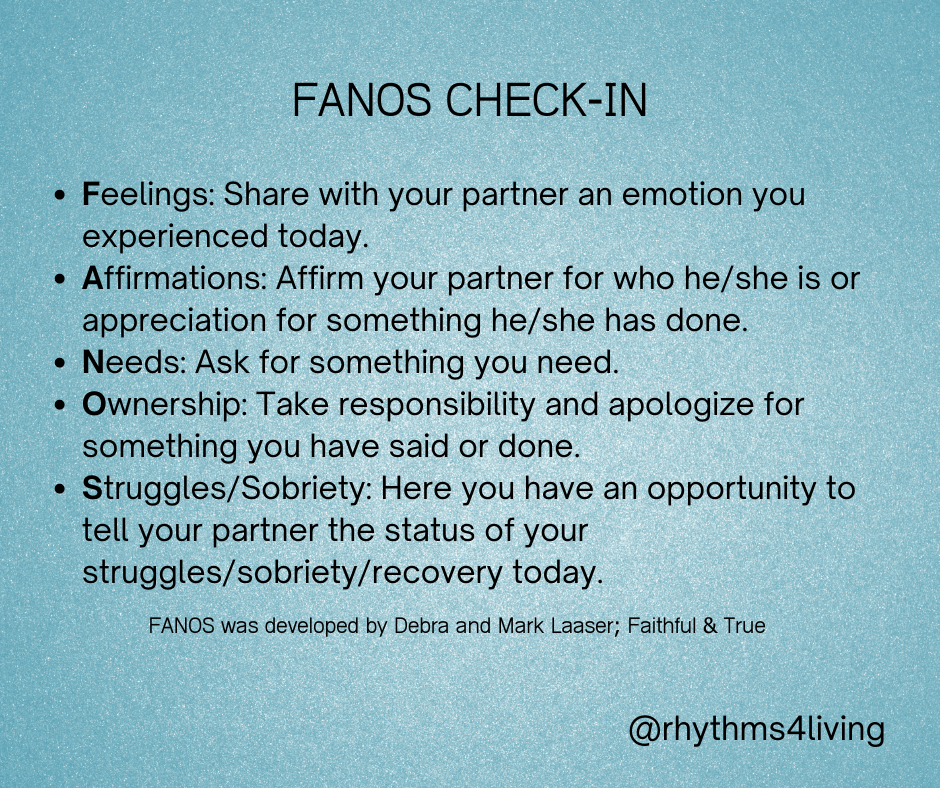 FANOS is an acronym and comes from the Greek word 'phainos' which means "to bring to light". This five step check in brings to light the inner world of each person. This exercise was first introduced by Mark and Debra Laaser of Faithful & True. Debra shares it in her book "Shattered Vows".
Feelings: Share with your partner an emotion you experienced today.
Affirmations: Affirm your partner for who he/she is or appreciation for something he/she has done.
Needs: Ask for something you need.
Ownership: Take responsibility and apologize for something you have said or done.
Struggles/Sobriety: Here you have an opportunity to tell your partner the status of your struggles/sobriety/recovery today
There are few important things to remember when doing this check in:
One person goes through the entire FANOS and then the other person goes.
Make eye contact with each other.
As the listener, do not give feedback or try to fix. Just listen and be present.
Wait 48 hours before discussing anything shared.
Do this daily to increase intimacy, safety, and love.
Now, remembering all of the steps, especially when you are first getting started and trying to make this a habit, is a bit difficult. I looked for an easy visual of this resource online but was unable to find one. So I created one! Now I have this image saved to my phone and marked under Favorites. I can easily pull it up when its time for our daily check in. I also made a bookmark just to have another easy reminder. Feel free to download and print your own copies for you and your spouse.

I'm sharing this resource with you today and pray that you will find it useful. If you do find it helpful, with you let me know with a comment? Would you also share it so others can use it as well? My heart's desire is that more couples would make their marriage a priority and build stronger marriages for our children and our children's children. Thanks!