"I am a participant in the Amazon Services LLC Associates Program, an affiliate advertising program designed to provide a means for us to earn fees by linking to Amazon.com and affiliated sites. This means I receive a small commission if you make a purchase at no extra cost to you."
Today I am sharing my favorite Thanksgiving Books for Children! I love children's books and I love the holidays. Every Fall I get out my Fall books, a few Halloween books, and this huge pile of Thanksgiving books.
I love snuggling up with my boys and reading books to them and with them. These definitely get us in the holiday spirit! Reading books together, even just reading to the kids, is extremely important for their literacy and learning. Kids learn how to read by engaging with books, hearing books read to them, manipulating the pages, and discussing images and topics on the page. When we read I point out different aspects of the images, ask questions about these aspects or what the kids might anticipate will happen later on in the story. As an artist I am drawn to the illustrations and always choose books with quality art work. Sometimes we discuss the art work and sometimes I just let the art speak for itself!
Some of these are singable stories like One Little, Two Little, Three Little Pilgrims and Over The River And Through The Woods. I usually make up a simple tune for 10 Fat Turkeys and sing that one too.
Peruse the books below and let me know your thoughts! Do you have some of these already? What are your favorite Thanksgiving books? Do you have a child in your life whom would enjoy one of these? Links are provided for most of them below. Please know that I am an associate of Amazon and may get a small commission if you buy from one of my links, at no additional cost to you.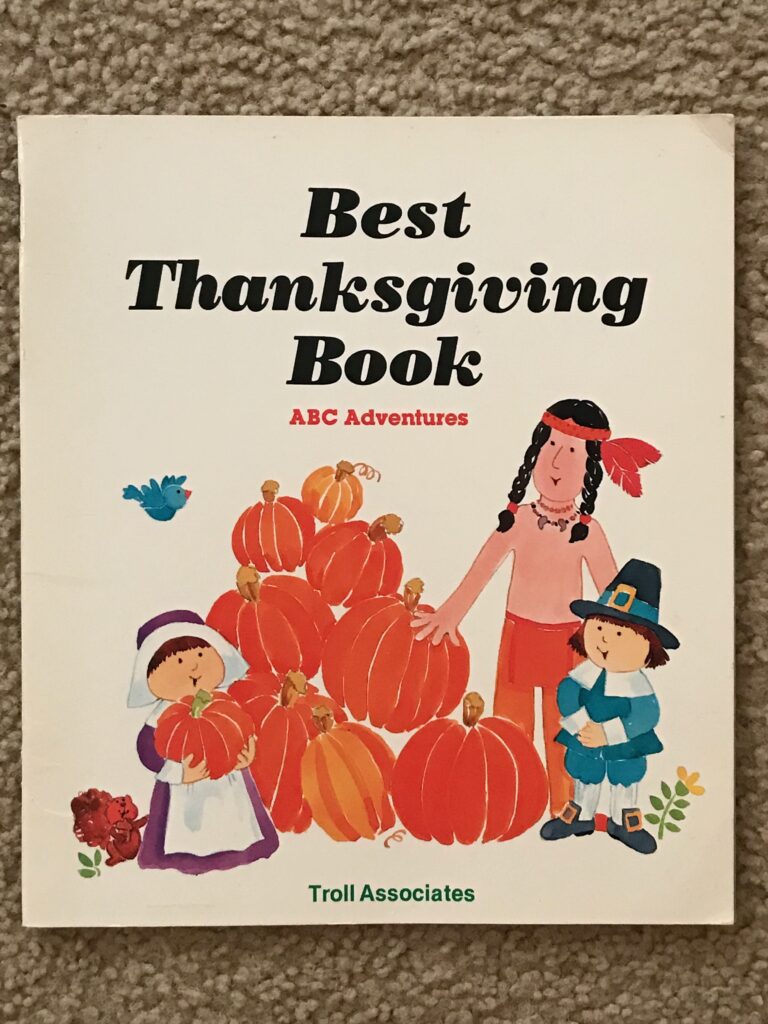 I know there are many more wonderful Thanksgiving books for children out there that I have yet to acquire, but I have to limit my collection! I would love to know some of your favorites! Please comment and share!