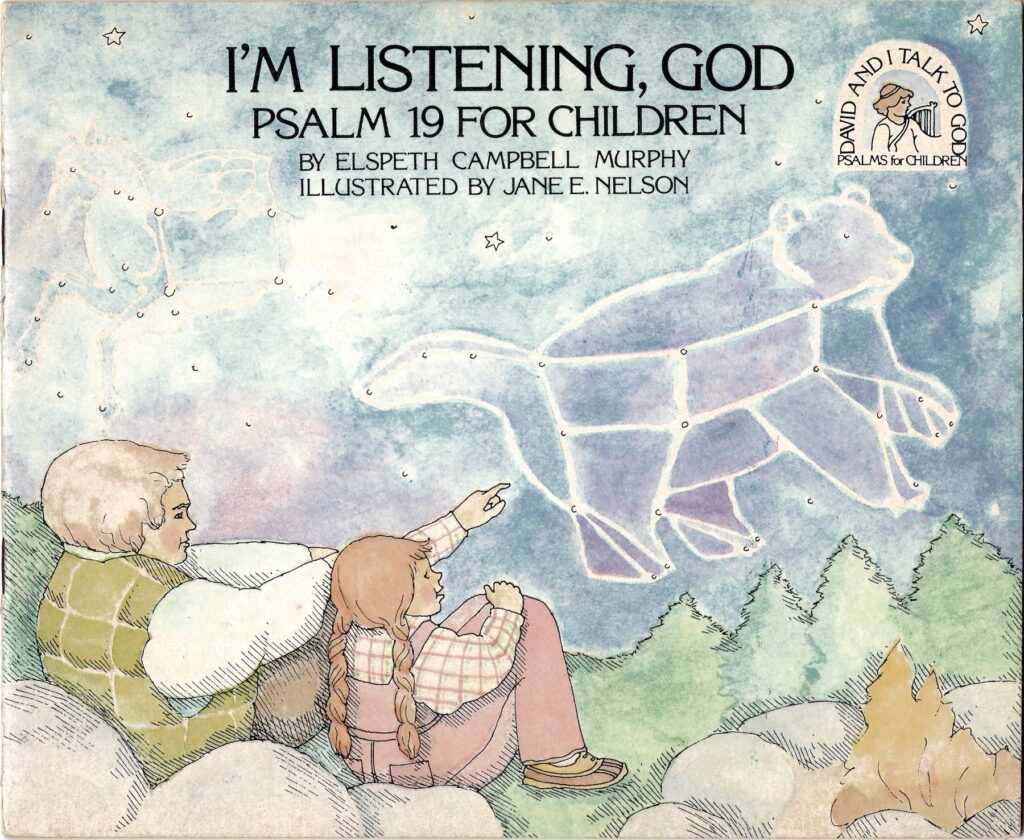 If you haven't been over to our YouTube channel in awhile, you'll want to head over to see our newest video! Its another in the Psalms for Children series. In this Storytime with Kristen, I read I'm Listening, God, Psalm 19 for Children. It was written by Elspeth Campbell Murphy and Illustrated by Jane E. Nelson.
These precious books have beautiful illustrations and are written as a child talking to God. The story, or the conversation, is based on Psalms. In I'm Listening, God the child talks about how she knows God is talking to her through Creation and through the Bible.
This is great for your children or grandchildren so be sure to head over and view it! Then share with your loved one.
Discussion Following the Video
Take some time to discuss the story afterward with simple questions like:
Do you notice God talking to you?
How do you notice God in creation?
Have you ever written a letter to a friend?
Did you know that God's word, the Bible, is a letter to you? Its helps us get to know Him! Would you like to read it together?
Click Link for Video:
https://www.youtube.com/watch?v=vt_DjY17dgo
Other Psalms for Children Videos