Mothers and fathers play an integral part in their infant's progress while in the NICU.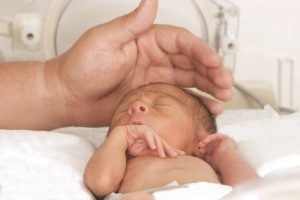 Ways of Providing Music to Your Baby in the NICU
Humming – Holding your baby skin to skin and chest to chest (kangaroo care), hum quietly to your baby. You can hum or ahh, the melody of a song or just vocalizations.
Singing – Sing a lullaby to your baby. A lullaby can be any song that is sung slowly, quietly, and with a steady, unchanging tempo.
Sing their name – Sing quietly your baby's name while holding them chest to chest.
Record your voice –  Make a recording of your voice to play to your baby when you cannot be there with him. Read a story or poem, talk or sing.
Babies in the NICU are going through a crucial time in their lives and its important to be educated about how to handle your child safely.
Guidelines for music in the NICU:
Music must be played or sung at or below 65 db scale C – 55db scale A; and at 60bpm
Music should have a constant volume, stable rhythm, and sung in higher vocal ranges
Music should be sung a cappella or with only one instrument
Premature infants respond best to lullabies – slow, repetitive, soft, predictable, non-alarming
Should be provided individually to infant and not to whole NICU; and culturally sensitive
Should be female or child's voice, especially that of the mother to promote bonding
Should be limited to 1 1/2 hours total in a day; 20-25 min segments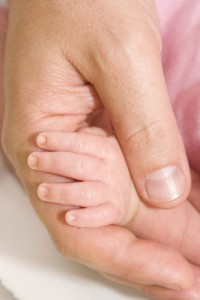 Appropriate touch and interaction with your Premie
Touch should be gentle but firm enough to not tickle.
Build up tolerance to touch. Follow the appropriate order of touch (multimodal stimulation sequence)
Sing to your baby quietly and slowly
Talk gently to your baby saying his/her name
Avoid abrupt sounds and/or touch which may cause startle
Watch for negative signs of overstimulation
Startles
Sprayed fingers and toes
Stiff arms
Yawns
Arching back
Suggested Recordings:
Dream Angels: Famous Orchestral Lullabies: Adelaide Symphony
Bedtime Songs For Babies: Blossom
Bedtime Songs For Babies: Lullaby Baby: John St. John
Baby's Best Quiet Time Songs
The Most Soothing Lullabies in the Universe
Lullaby: A Collection
Disney's Lullaby Album: Fred Mollin
Rainforest Music: Nature's Lullabies: Fisher Price
Lullaby Favorites: Music for Little People
Transitions: Soothing Music for Crying Infants: Burt and Joe Wolff
Baby Sleep: Thomas Hampson
Transitions 2: Music to Help Baby Sleep: Burt and Joe Wolff
Dream a Little Dream: Burt and Joe Wolff
Lullaby Suite: Steven Halpern
Music for Babies: Steven Halpern
A Perfect Lullaby: Matt Logan, MT-BC
We Dream Vol 1 and 2: Ryan Judd, MT-BC
Lullabies
Twinkle, Twinkle Little Star
He's Got the Whole World
Hush Little Baby Don't Say A Word
Baa, Baa Black Sheep
All Night, All Day
Old MacDonald
You Are My Sunshine
Kum Ba Yah
Let Me Call You Sweetheart
Rock-A-Bye Baby
Somewhere Over the Rainbow
What A Wonderful World
Mary Had A Little Lamb
All The Pretty Little Horses
Now The Day Is Over
Recommended Products:
Sleep Sheep – Plays soothing sounds for better sleep
    Sleep – Mother's Heartbeat
    Calm – Spring Showers
    Sleep – Ocean Waves
    Relax – Whale Songs
Two sleep-timer options: 23 and 45 minutes
Appropriate for use at home. For use in NICU please consult a Board Certified Music Therapist or talk to your NICU staff about playing Sleep Sheep for 23 minutes at a time 1-2 times a day.