Music Therapy for Teens and Adults in Addiction Recovery
Goals:
Reduce muscle tension
Increase self-esteem
Decrease anxiety
Increase verbalization
Enhance interpersonal relationships
Increase motivation
Successful and safe emotional release
 Music Therapy Interventions Provide Opportunities To: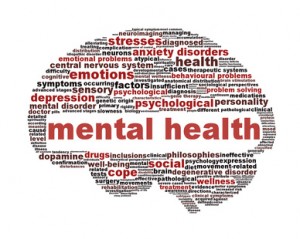 Increase self-esteem or personal insight
Make positive changes in mood and emotional states
Enhance awareness of self and environment
Express oneself verbally and non-verbally
Develop coping and relaxation skills
Support healthy feelings and thoughts
Improve reality testing and problem solving skills
Interact socially with others
Develop independence and decision making skills
Adopt positive forms of behavior
Interventions:
Music Listening
Lyric Analysis
Music and Relaxation
Progressive Muscle Relaxation
Guided Imagery
Song Writing
Group and Individual Instrumental Performance
Vocal Performance
Music and Other Activities (Letter writing, Thought processing, Group interaction, Music games)
Music and Other Arts (Painting, drawing, body movement)
In this setting, a music therapist will utilize the isoprinciple, meeting each client where they are physically, mentally, emotionally, and spiritually on their individual journey to recovery. Counseling is a skill that a music therapist must excel at for this venue, as cognitive processing plays a big role in each patient's recovery.  In each session the music therapist uses patient preferred live and/or recorded music as a medium and tool to aid in the brains change in functioning level and new processing methods over time.
Clients are encouraged to participate in scientifically evidence based MT interventions, which allow them to express thoughts and emotions through therapeutic discussion to process music content or through music lead activities.
Want to know more about how music is used with substance abuse?
Research Sampling:
Baker, F. A., Gleadhill, L. M., and Dingle, G. A. (2007). Music therapy and emotional exploration: Exposing substance abuse clients to the experiences of non-drug-induced emotions. The Arts in Psychotherapy, 34(4), 321-330.
Cevasco, A. M., Kennedy, R., & Generally, N. R. (2005). Comparison of Movement-to-Music, Rhythm Activities, and Competitive Games on Depression, Stress, Anxiety, and Anger of Females in Substance Abuse Rehabilitation. Journal of Music Therapy, 42(1), 64-80.
Gallant, W., Holosko, M., Gorey, K. M., & Lesiuk, T. L. (1997). Music as a form of intervention with out-patient alcoholic couples: A quasi-experimental investigation. Canadian Journal of Music Therapy, 5(1), 67-84.
Hammer, S. E (1996). The effects of guided imagery through music on state and trait anxiety. Journal of Music Therapy, 33(1), 47-70.
Jones, J. D. (2005). A comparison of songwriting and lyric analysis techniques to evoke emotional change in a single session with people who are chemically dependent. Journal of Music Therapy, 42(2), 94-110.
Kerr, T., Walsh, J., & Marshall, A. (2001). Emotional change processes in music-assisted reframing. Journal of Music Therapy, 38(3), 193-211.
Montello, L.M., & Coons, E.E. (1998). Effect of active versus passive group music therapy on preadolescents with emotional, learning, and behavioral disorders. Journal of Music Therapy, 35, 49-67.
Silverman, M. J. (2003). Music therapy and clients who are chemically dependent: A review of literature and pilot study. The Arts in Psychotherapy, 30, 273-281.
Winkelman, M. (2003). Complementary therapy for addiction: "Drumming out drugs." American Journal of Public Health, 93, 647-651.
Blog Post: Music Therapy with Substance Abuse 
Please Note: Rhythms For Living no longer offers services in South Florida. This website is an online resource for parents, teachers, and therapists as a source of information, education, and resources of ideas, fact sheets, recommended resources, and eBooks. To find a music therapist in your area please refer to cbmt.org or musictherapy.org.