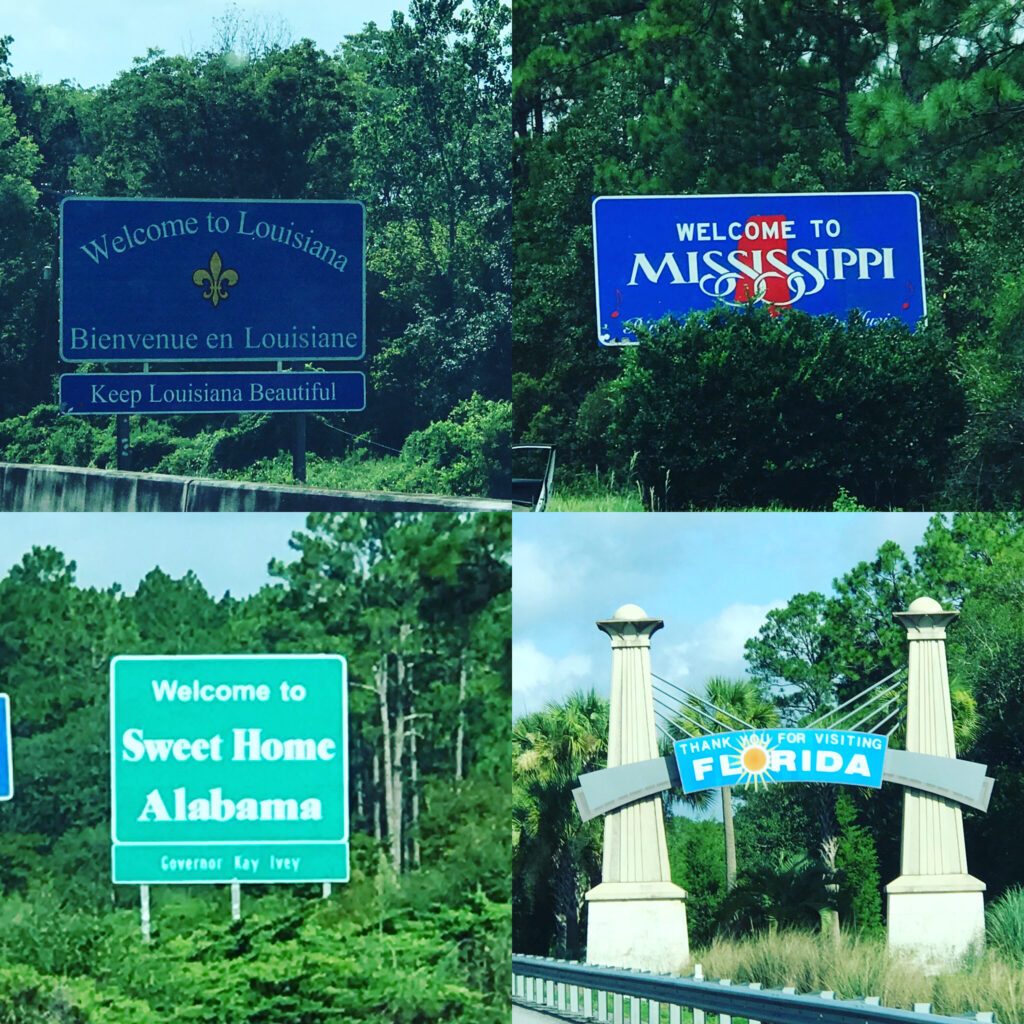 We drove through four states yesterday as we left Florida and headed toward family in Dallas, Texas. We had a few fun stops over the last few days. We left grandparents in Ocala on Thursday and went to the Gulf Coast staying in Navarre, FL. The beach, one of my happy places, was beautiful and much enjoyed. The sand was pure white as its reputation promised. The water was warm yet refreshing. The boys had a wonderful surprise Friday morning as the tide had gone out and left a tide pool…more of a tide river. The boys spent hours there, just playing and catching mini fish and looking for shells. Aaron had his little net and caught 11 fish over the 2 hours. He was very dedicated to the task. Lucas decided to fill the bucket to put the fish in. Lucas also found some beautiful shells and lots of sand dollar pieces.
Yesterday we drove from Florida, through Alabama, Mississippi, and into Louisiana to spend the night in Ruston, LA. Crossing over the Mississippi River was very exciting for me as I've always wanted to see it. It was sadly a bit underwhelming.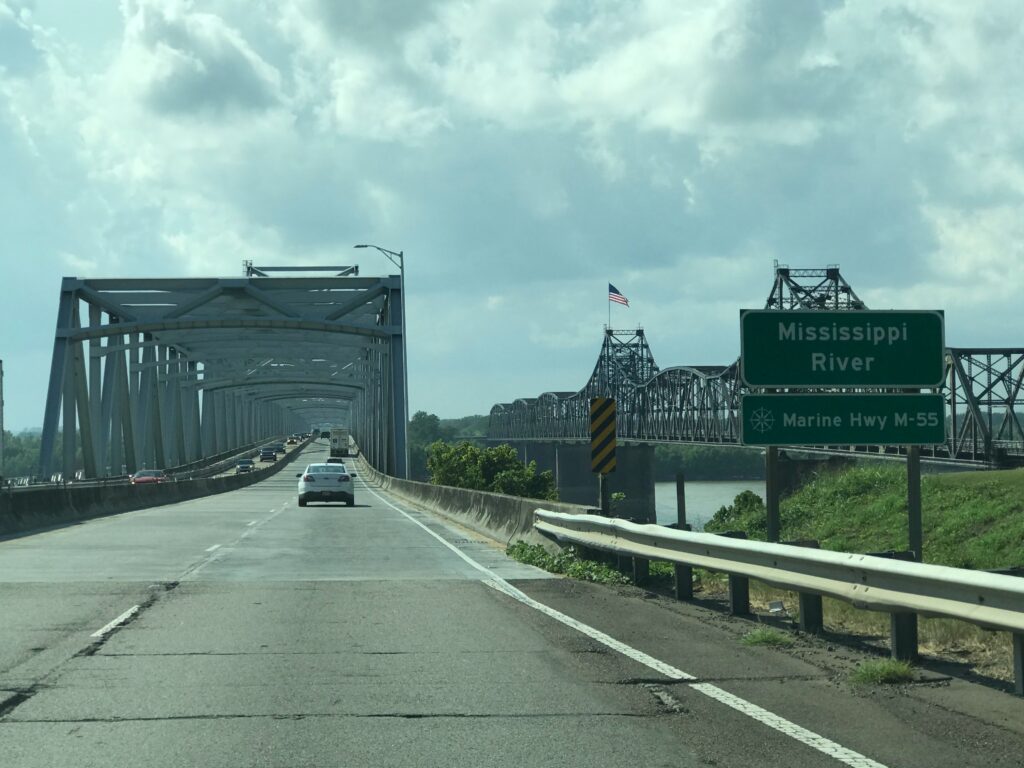 We stumbled across the USS Alabama Battleship Memorial Park in Mobile, Alabama. The boys were very interested so we decided to stop. We were able to board the USS Alabama battleship as well as the USS Drum submarine. There were also many fighter planes and other vehicles in the museum. Side note: It struck me as we were walking through the submarine and battleship how steep the stairs were and how small the doors were throughout. My mind went to the many movies I've seen of sailors running through the submarines during some major emergency when the boat is under attack and they have to run to get to the engine room to put out the fire or seal the hatch. I could barely maneuver through the small doors. I can't imagine running through them!
Anyway, it was a worthwhile stop and we all enjoyed seeing the ships up close and personal. The boys were beyond thrilled and I'm sure they will remember what they saw and what they learned. (Yay for homeschool learning experiences!)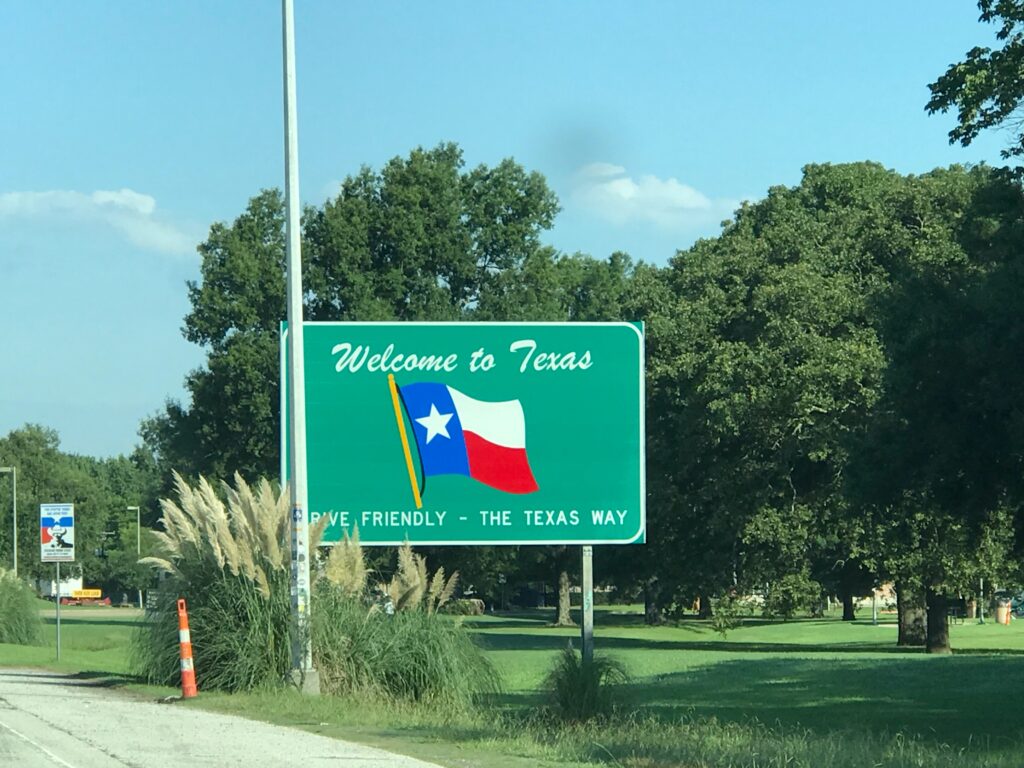 Today is Sunday, and as we watch church online in the car, we drive our last four hours to reach our family in Texas. The boys will have an entire week (maybe longer) to play and hang with their four cousins. We are looking forward to it!
I wanted to just recognize how grateful we are to God for His traveling mercies and blessings over us as we travel. I am grateful for our health, for safe places to stop, for a vehicle that runs well, and for this opportunity to see family as well as see new places and learn new things. God is a good Father and a good friend. We praise Him for who He is and how blessed we are to be walking through life with Him. We are trusting that He holds our hand as we travel this journey and that He will make clear, in His time, where we are to settle down.
Thanks for following along on our journey!