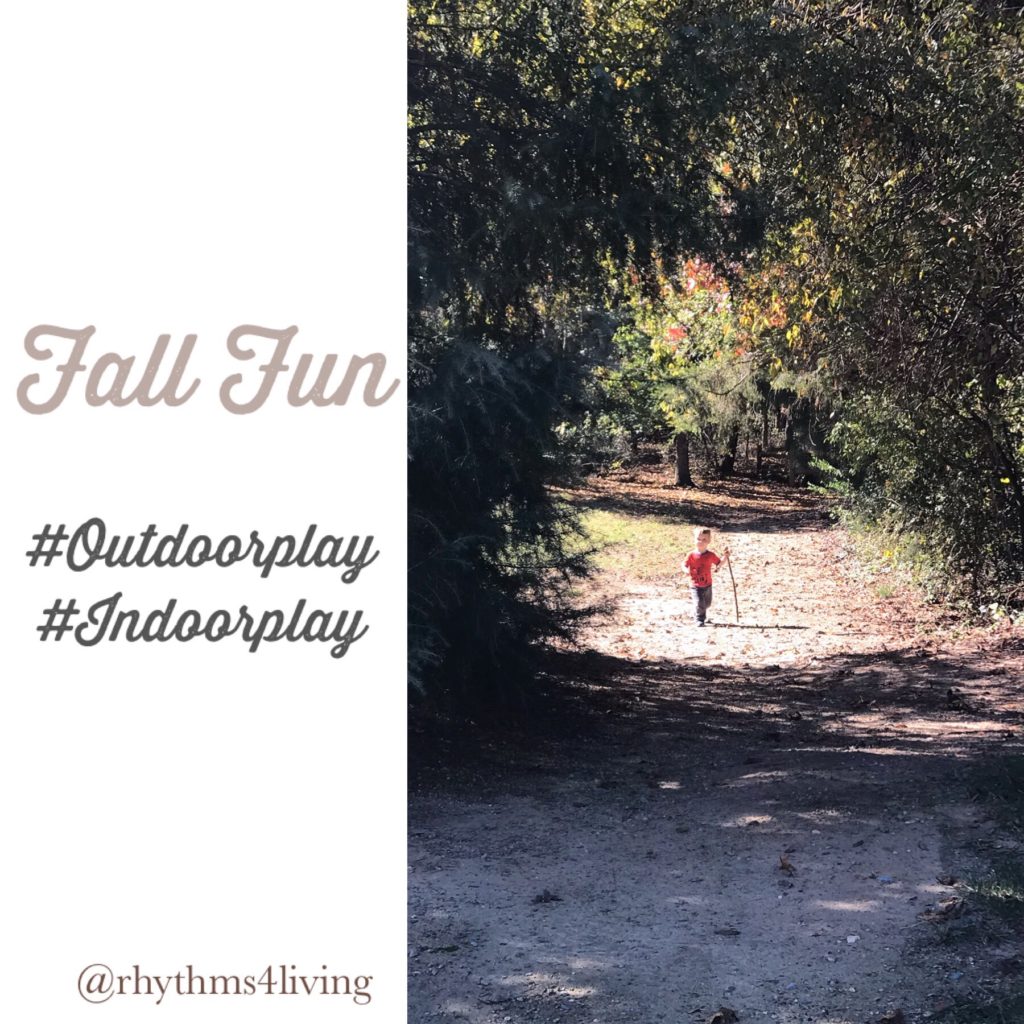 For a fun fall art project I thought we could grab some fallen leaves from the back yard to craft with. I grabbed a basket and we headed outside. Soon we were heading down the street to find more and then we ended up walking the trail. It turned to to be a beautiful autumn walk!
My adventurous boys soon found the creek and then the pond and as boys do they found rocks and sticks and leaves to throw in.
I was taking in the gorgeous fall colors of the leaves against the bright blue of the trees. Always takes my breath away.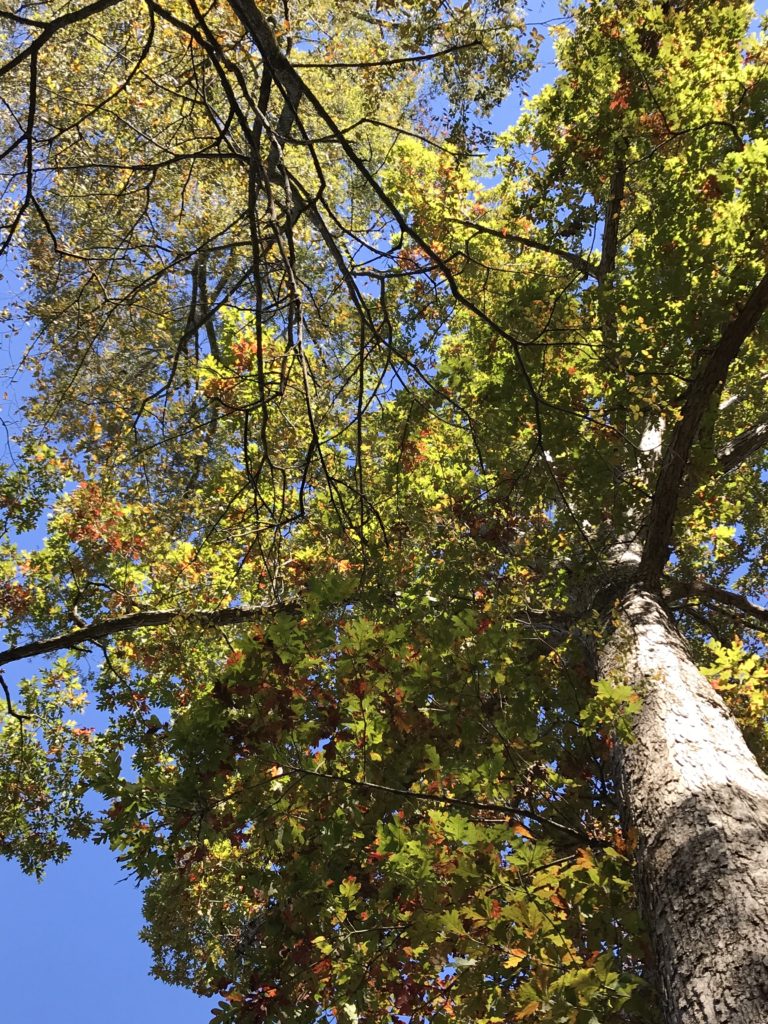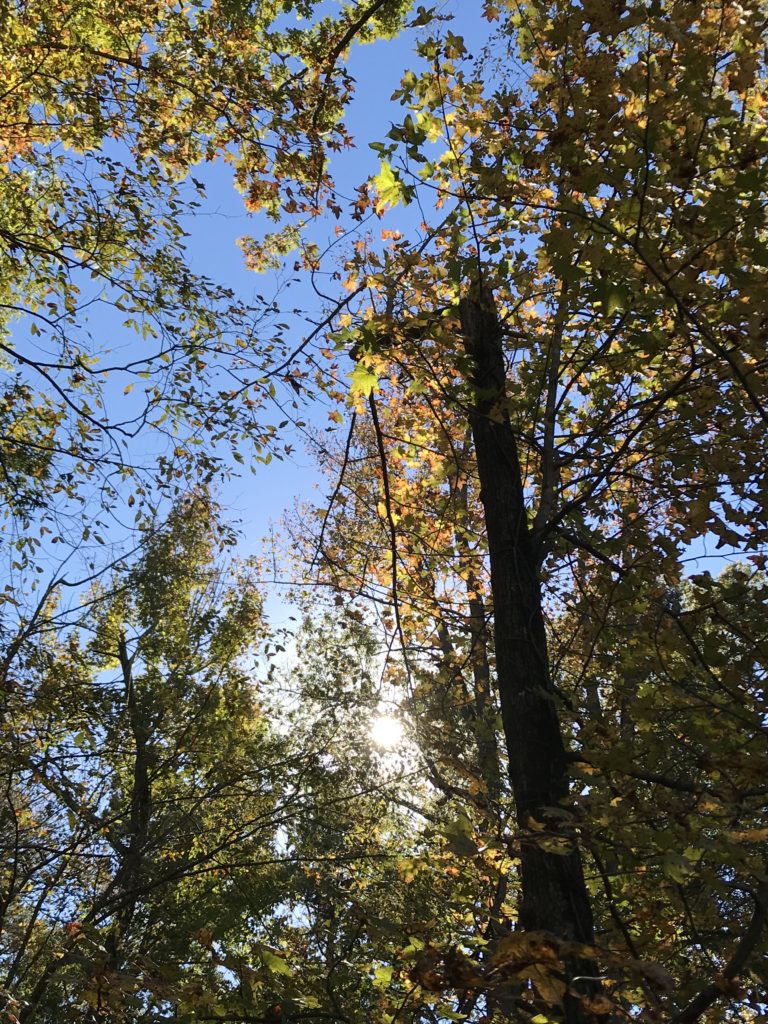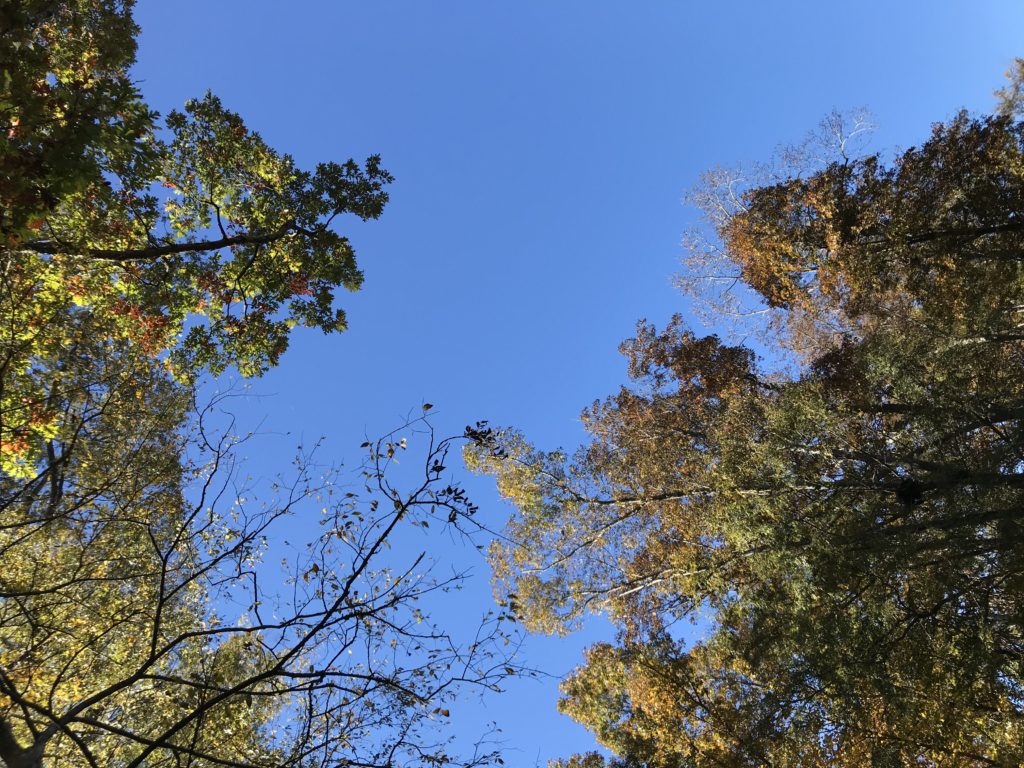 I tried to point out the smaller details like mushrooms and acorns and interesting shaped leaves. I employed the boys to scrounge for acorns for our projects (but to also leave some for the squirrels for winter).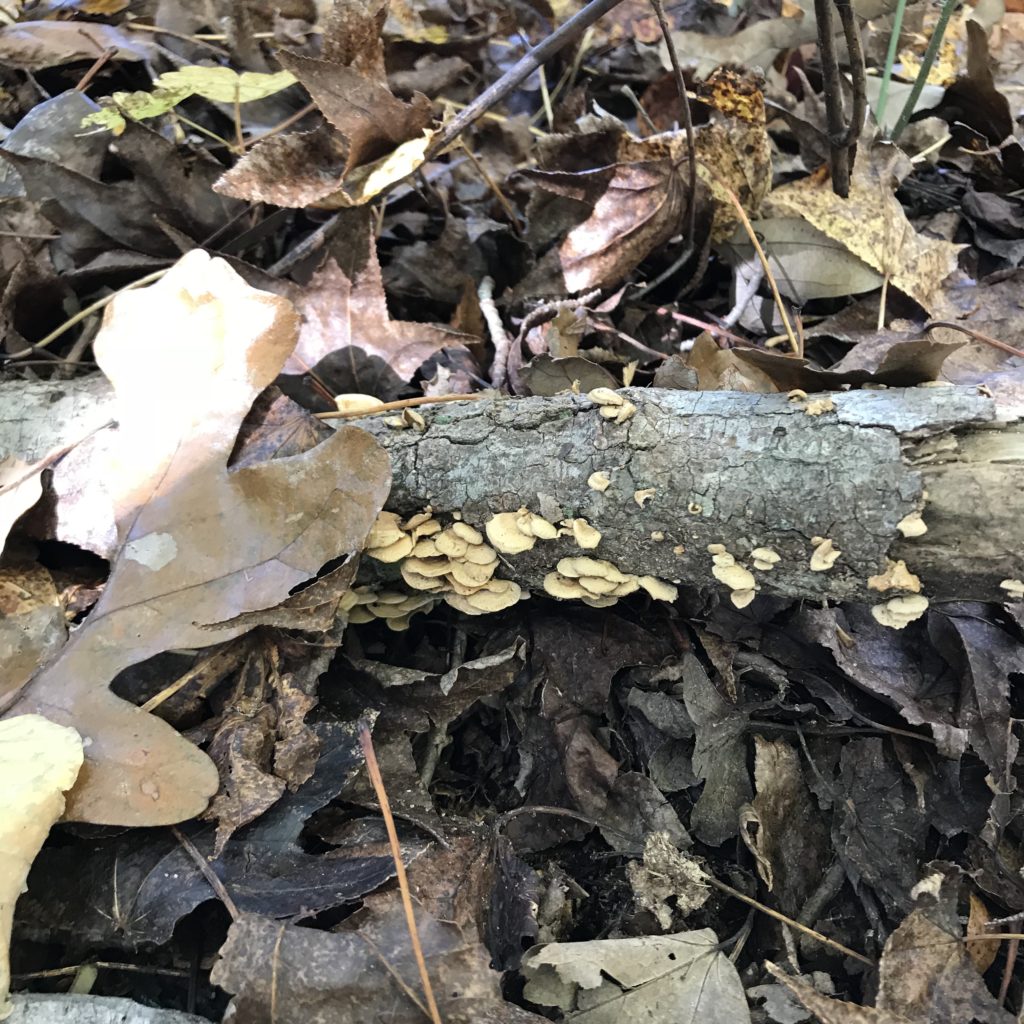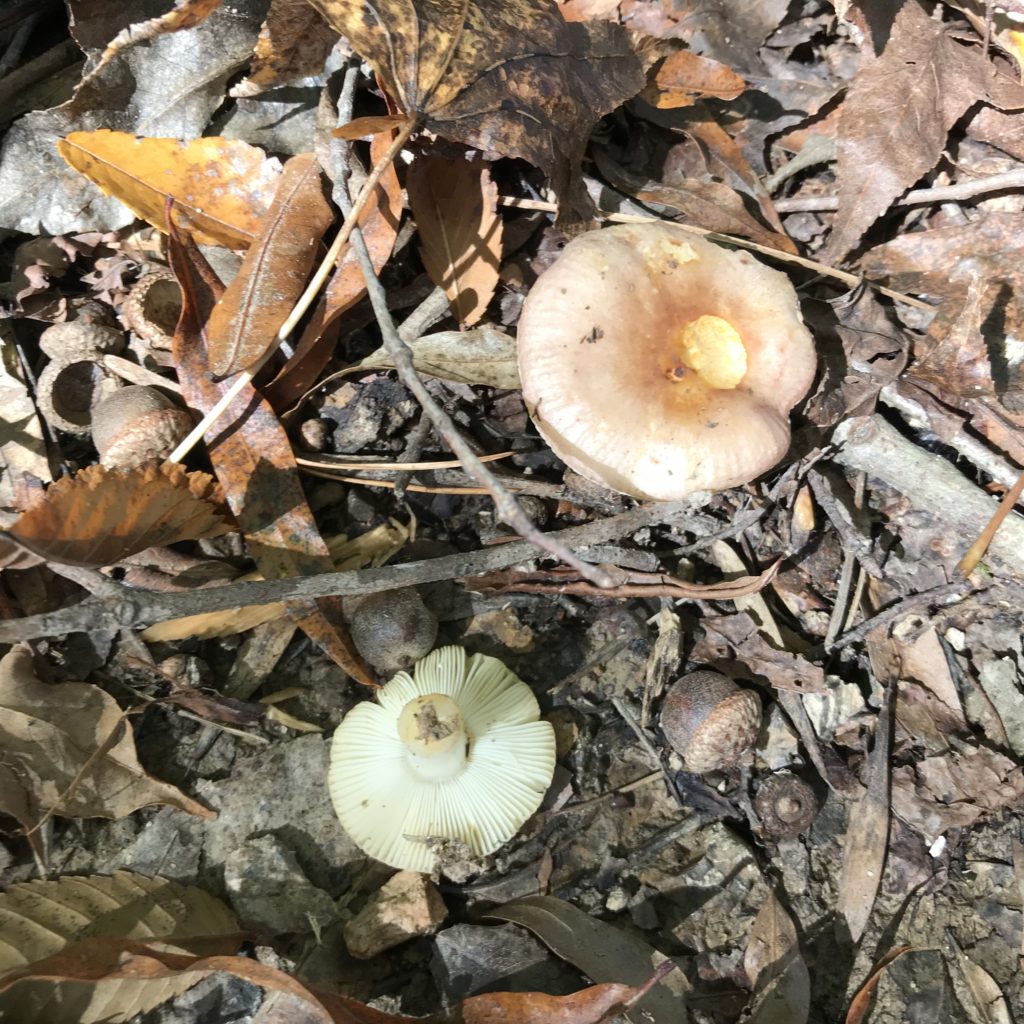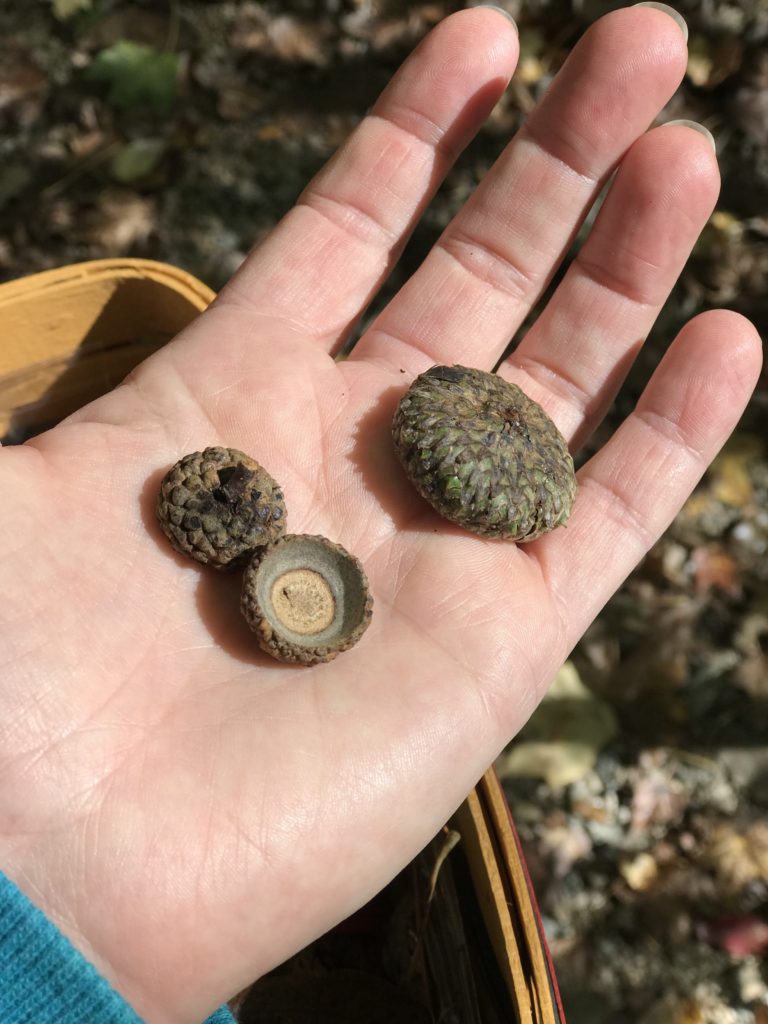 We even found some moss and felt it with our toes.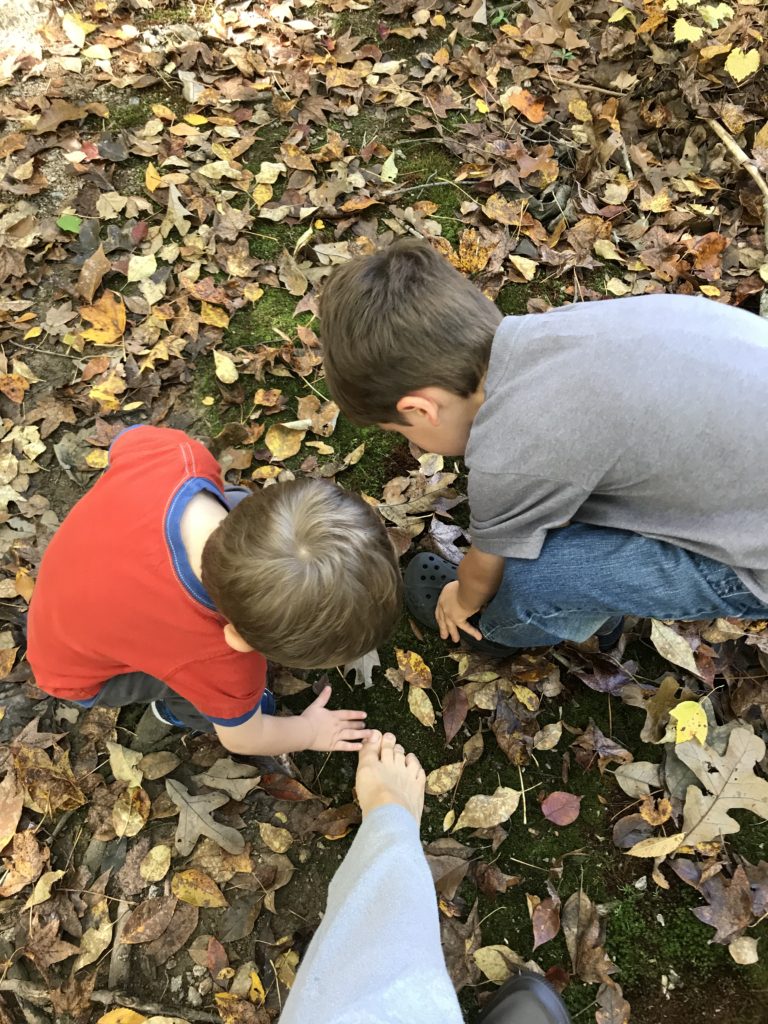 Back at home we laid out our nature treasures and got to creating. We all had a blast.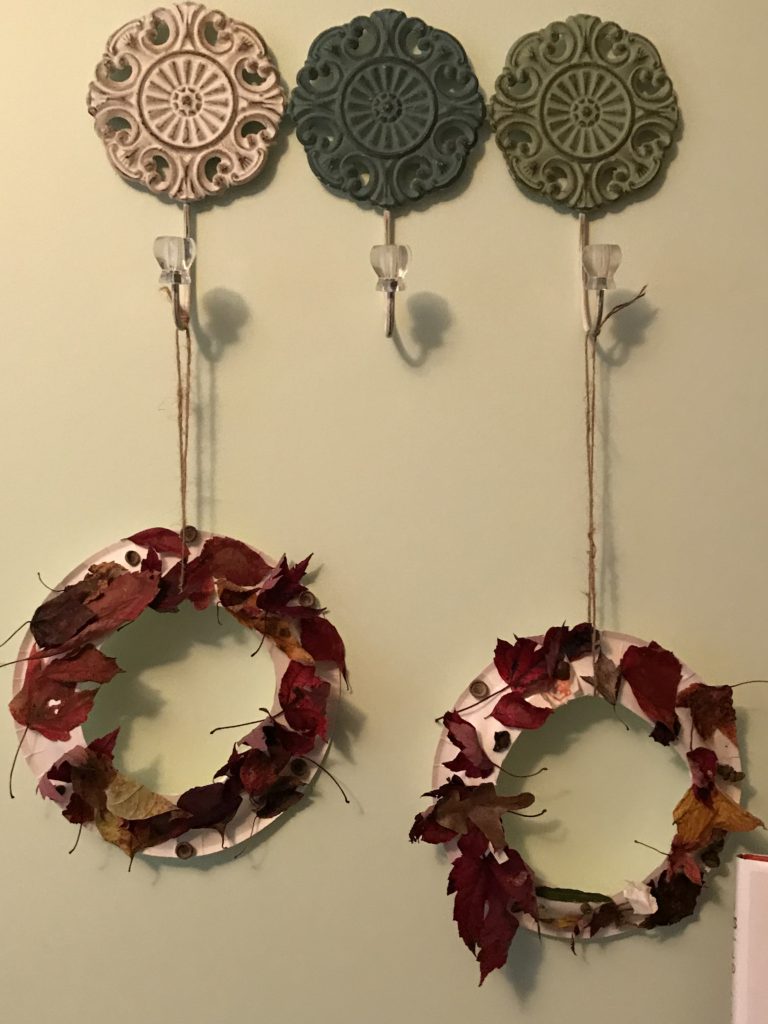 Here is a peek at our fall crafts from last week with Dot Markers.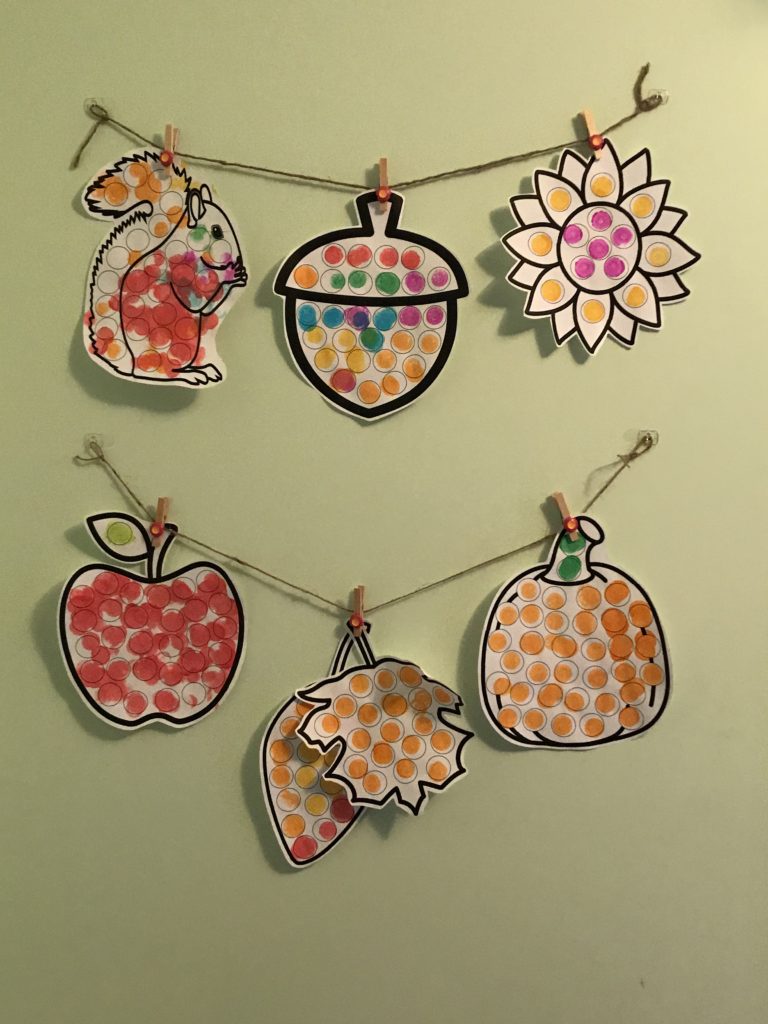 It ended up being a beautiful fall day!